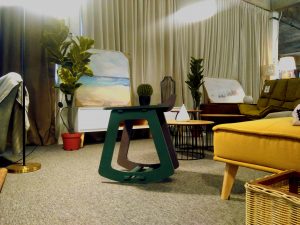 Muhammad Afiq bin Sapuan
– Politeknik Ibrahim Sultan
"Pino Rocking Chair is inspired from the baby of
Rhinoceros which they are  running and moving around.
In addition, this rocking chair comes with different
angle and different feels. "
JUST A FRIENDLY REMINDER:
• The colour match of the actual product and the product shown in the picture within our website may not be exactly accurate.

• Affecting factors such as lighting, screen settings and resolutions may contribute to the inaccuracy of the colour match.

• However, we have made extensive effort to make sure the colour shown on screen is as close as possible to the actual product.