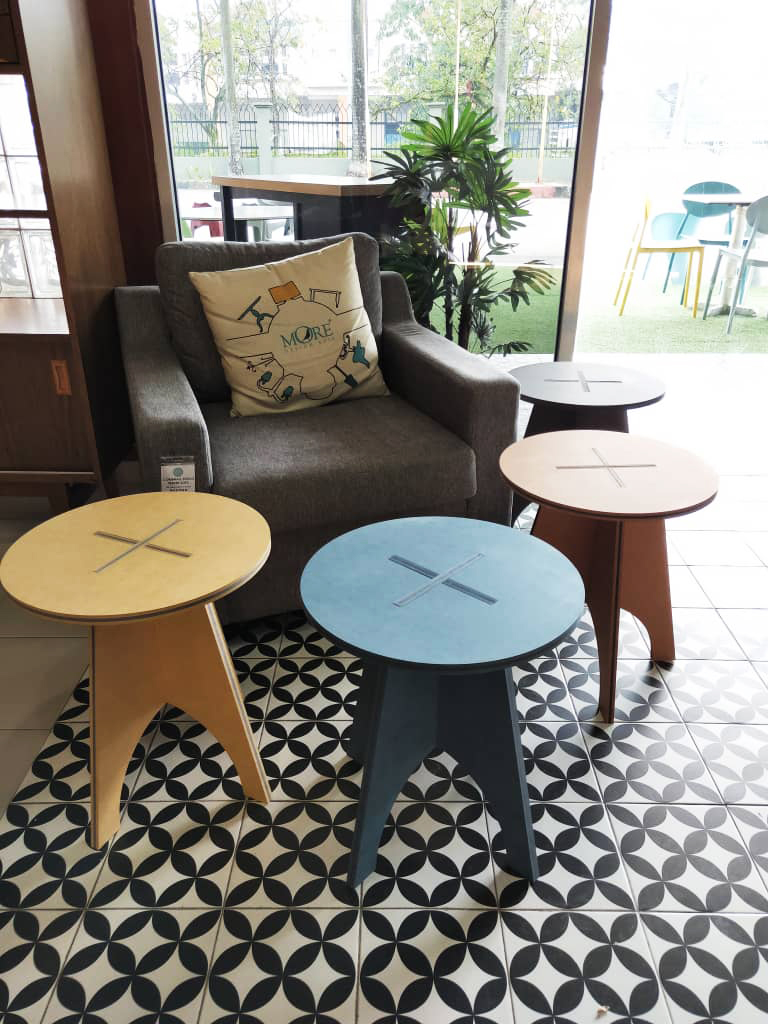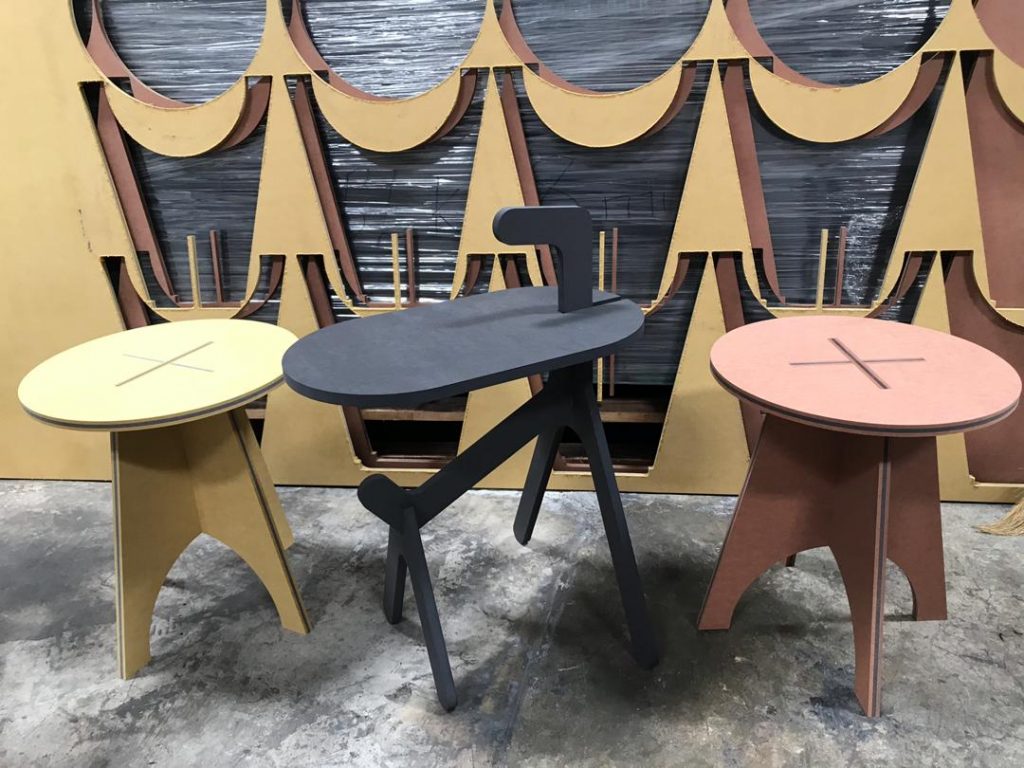 Pay Bin
– Universiti Putra Malaysia
"Rocket side table is inspired by the moment
of a rocket about to take-off. Mixing concept
of simplicity with colorful geometry,  this
design is easily assemble from 3 components, 
uses no screws. Besides as a side table, it can
be an eye-catching stool, definitely adding a
playful touch to your space. "
---
JUST A FRIENDLY REMINDER:
• The colour match of the actual product and the product shown in the picture within our website may not be exactly accurate.
• Affecting factors such as lighting, screen settings and resolutions may contribute to the inaccuracy of the colour match.
• However, we have made extensive effort to make sure the colour shown on screen is as close as possible to the actual product.